Here you will find a very small sample of some of the activist events we have proudly participated in (before the current world issues).. All REAL family members are paid to volunteer with Charities and are here for you when you need us. In need of some inspiration of how we can help? Take a look below!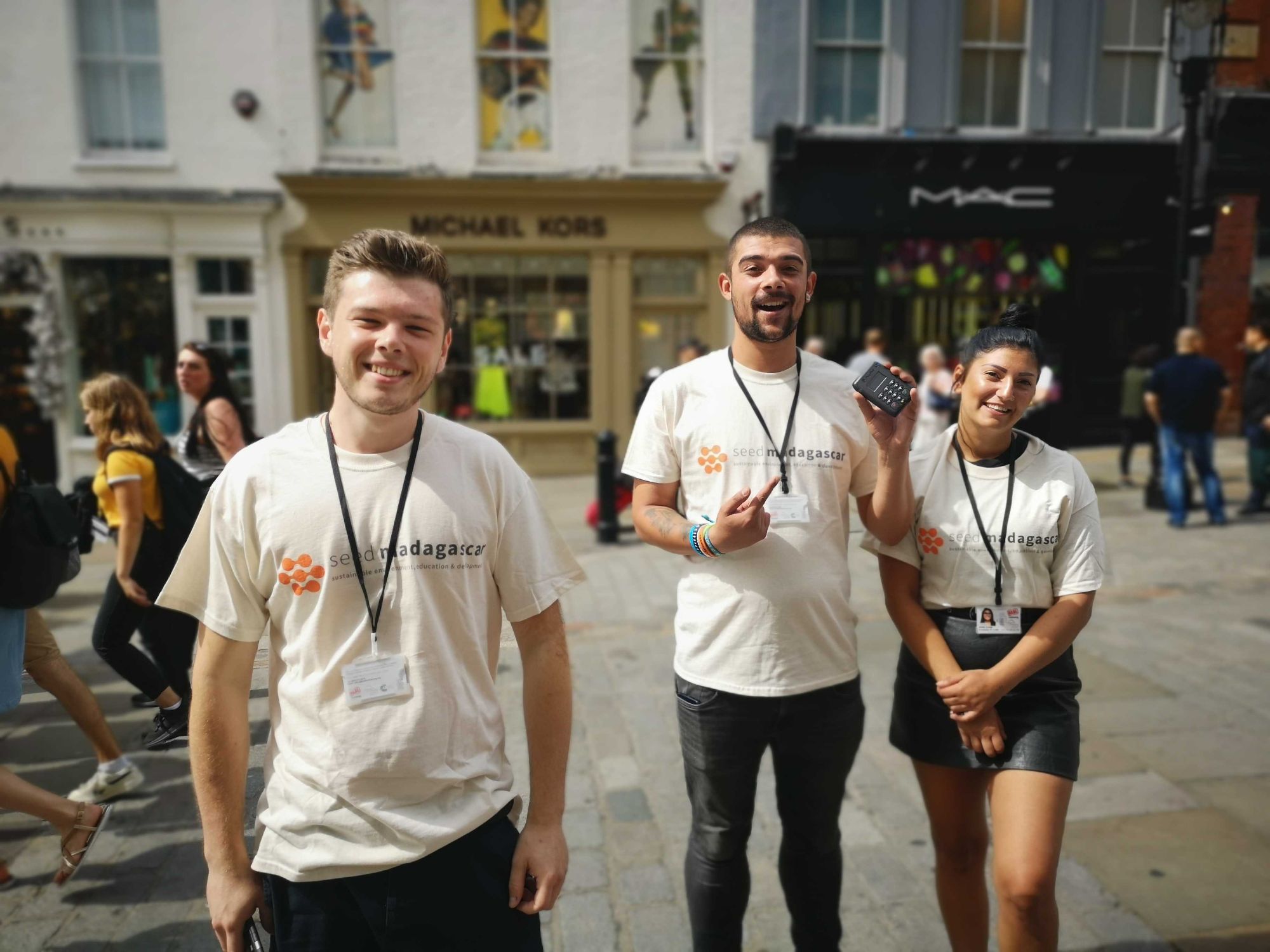 SEED Madagascar Free Contactless Fundraising
When a Charity contacts in the moment of need, REAL's activist spirit comes to the fore. So when SEED Madagascar had an unexpected funding gap to build a school and urgently needed over £6000 to ensure the project went ahead they knew who to contact! As part of our strategy to ensure we raised the money we needed, 3 intrepid Fundraisers donned their beranded T Shirts and a contactless reader and, with appropriate positions in place couretesy of our Logistics team, headed to Covent Garden in London where they raised over £500 in one day of work, completely free of charge for SEED. For a full blog of our efforts to help build a school please read our blog here
Prisoners Abroad 40th and 41st Anniversary
For the last two years in total 16 members of the REAL family have volunteered at the 40th and 41st anniversary functions of Prisoners Abroad at Westminster, ensuring that we worked hard greeting and serving guests and playing our part in the events going swimmingly
Uncanny Ball at the Freud Museum
REAL family members Valentina, Steven, Chris and Kristan were proud to lend their helping hands to assist with the general running of the evening, meeting, greeting and serving guests, all in uncanny attire!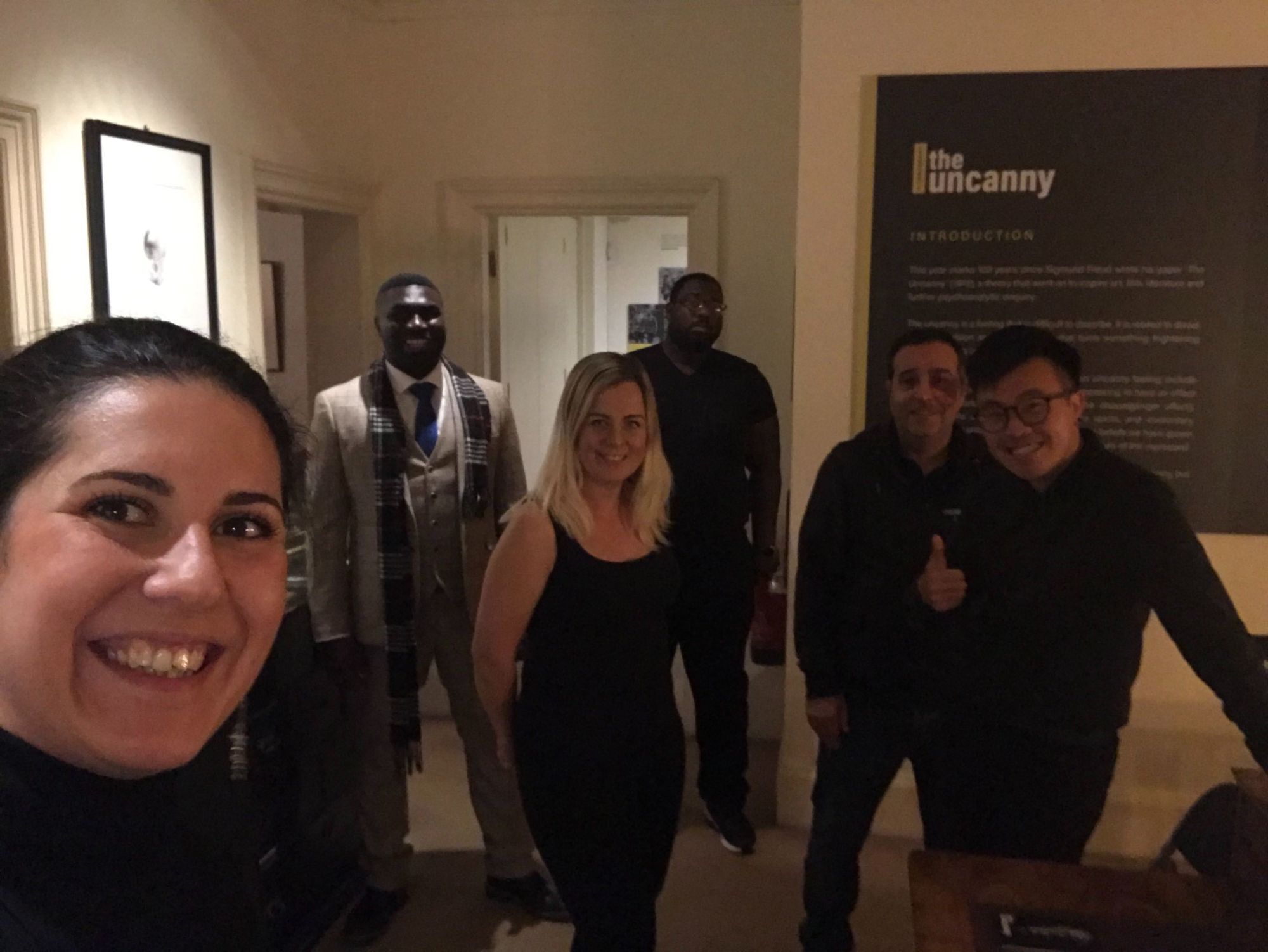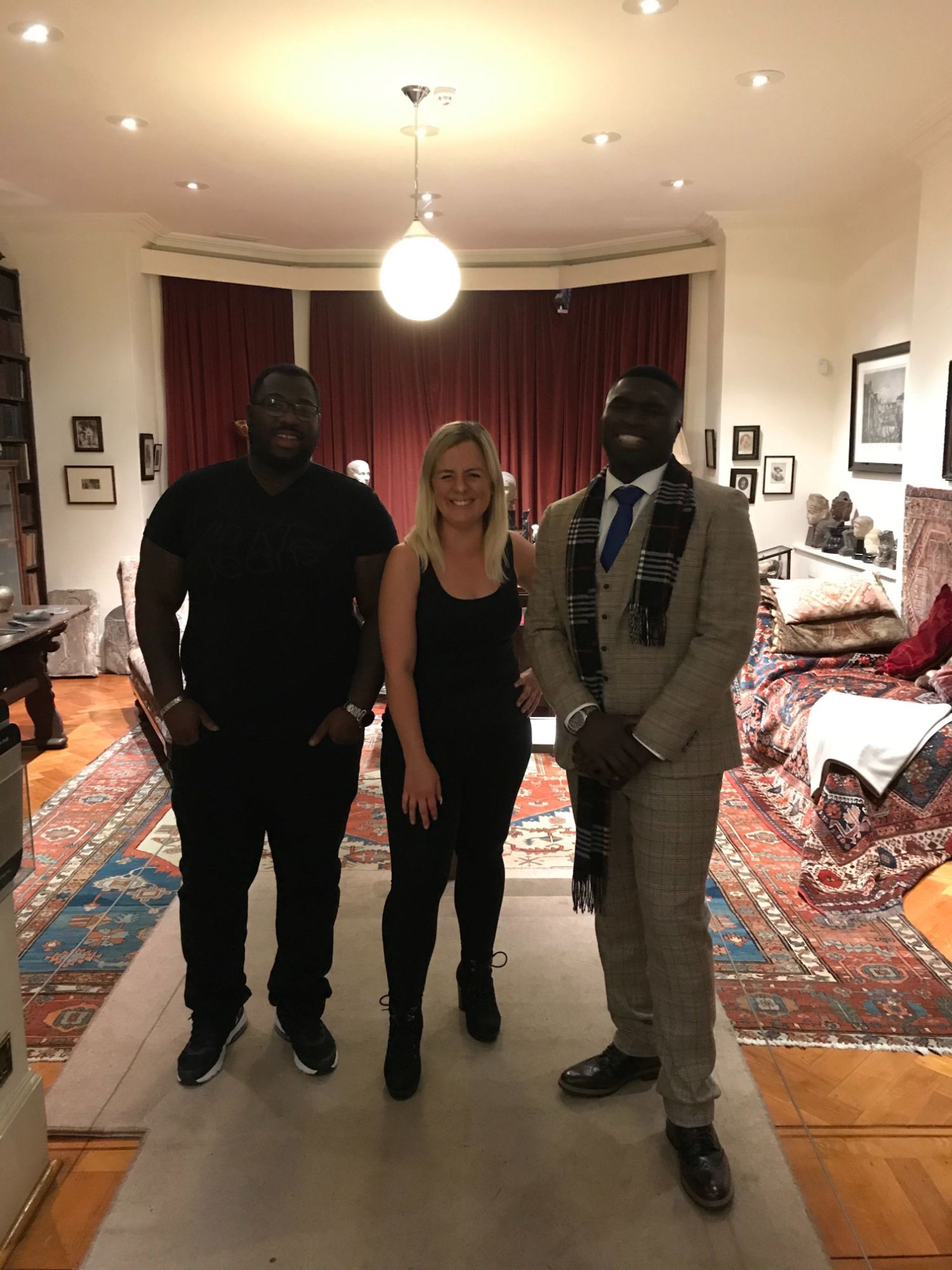 Project Stitch Sainte Luce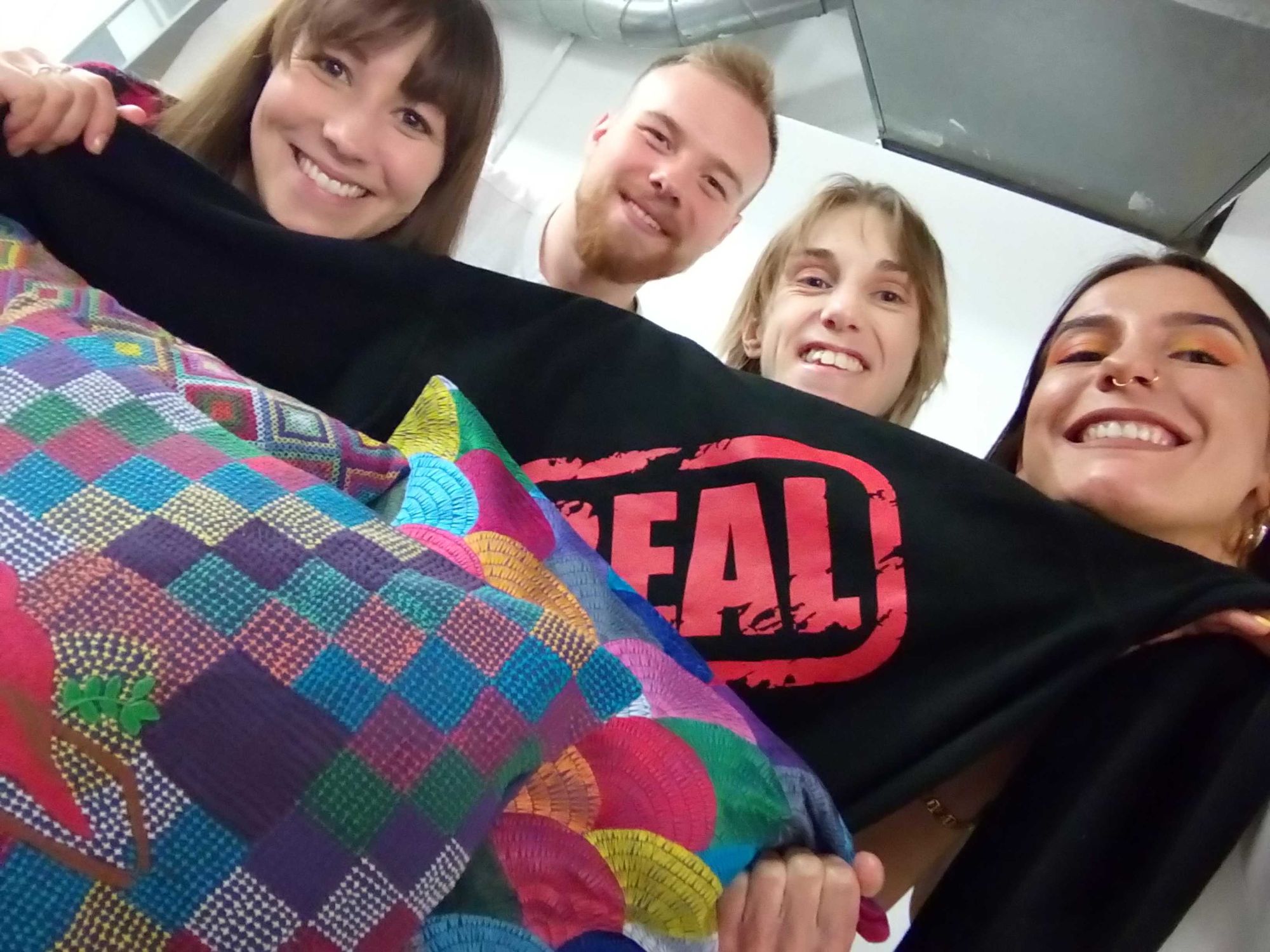 Prisoners Abroad Christmas Cards
" Thank you from the bottom of my heart for the Christmas card. I was looking at a blank concrete wall, no recognition of this season, until your card came. It made me feel not so alone in this evil place. I thank you again, you probably saved my life''
This is a quote from a recipient of a Christmas card from Priosners Abroad's excellent Christmas Card Scheme which heps ensure every British Prisoner abroad receives a hand written Christmas card at the most challenging time imaginable.
We are very proud to report that the REAL family supported this campaign by writing 450 cards in 2018 and a staggerring 1703 in 2019.
On the last sunday of every month members of the REAL family have been combing beaches in Norfolk helping restore them to their natural beauty. This is an ongoing initiative that over time is making a bigger and bigger impact in the fight against plastic pollution.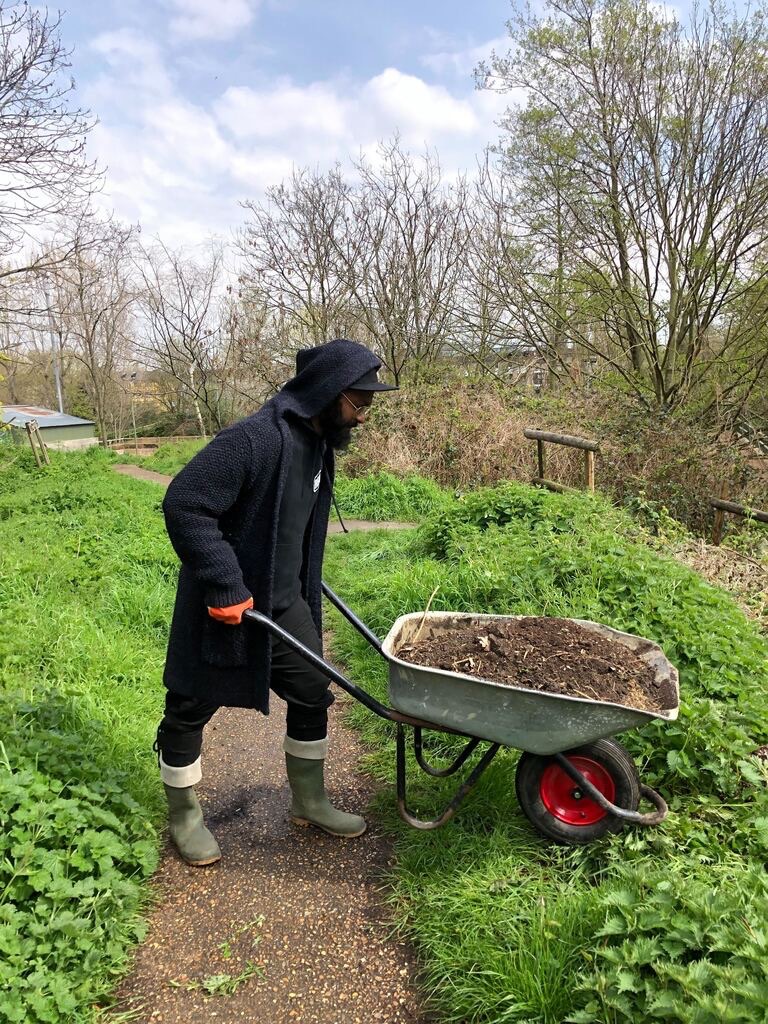 Volunteering at Mudchute Farm
Mudchute Farm is set in 32 acres of countryside in the heart of East London, the Mudchute is a community charity, with a working farm, stables, a children's nursery and a wide range of education activities. We are passionate at REAL about reaching out to support our local community and being a mere stones throw from our office the amazing Mudchute Farm was the perfect choice so we headed down with our trowels, wheelbarrows and garden forks in hand to help with some vital gardening and maintenance.
Can our free activism help you? Please get in touch